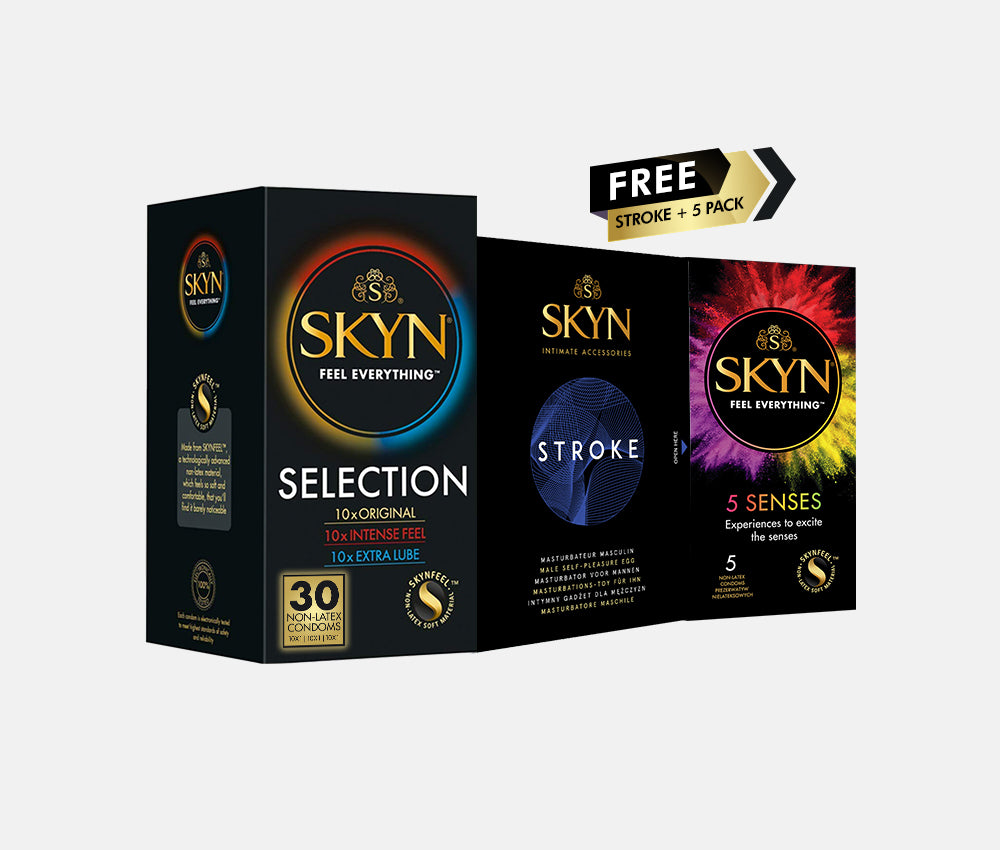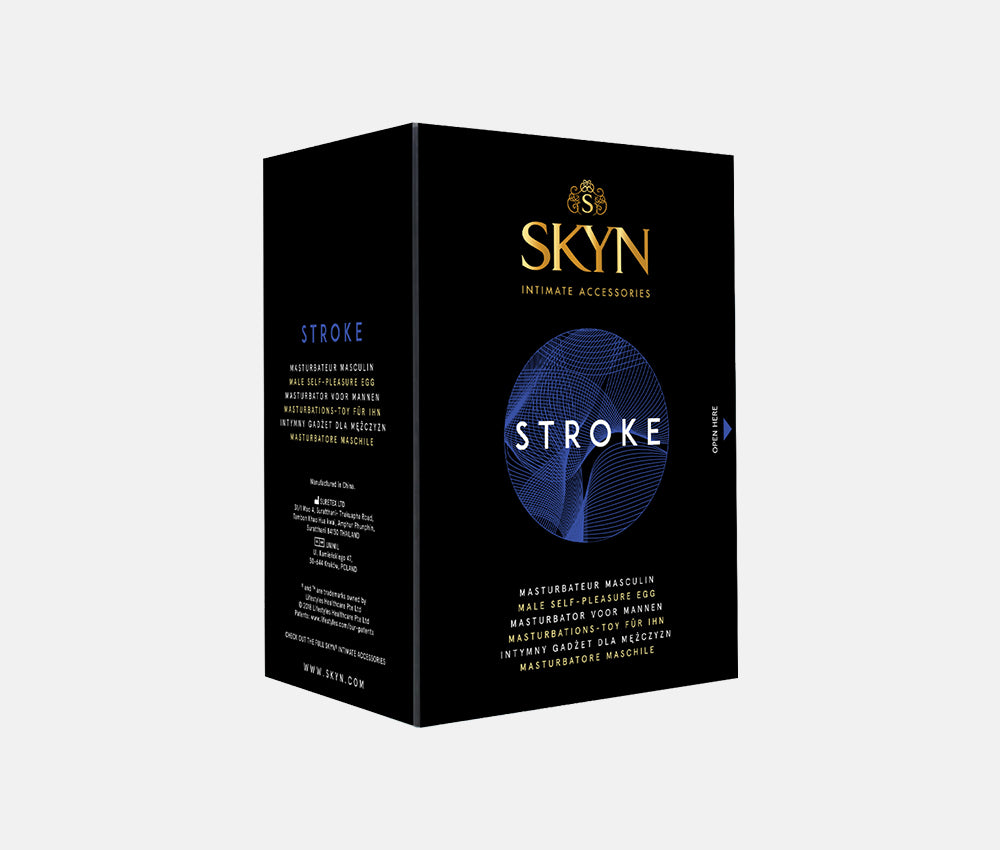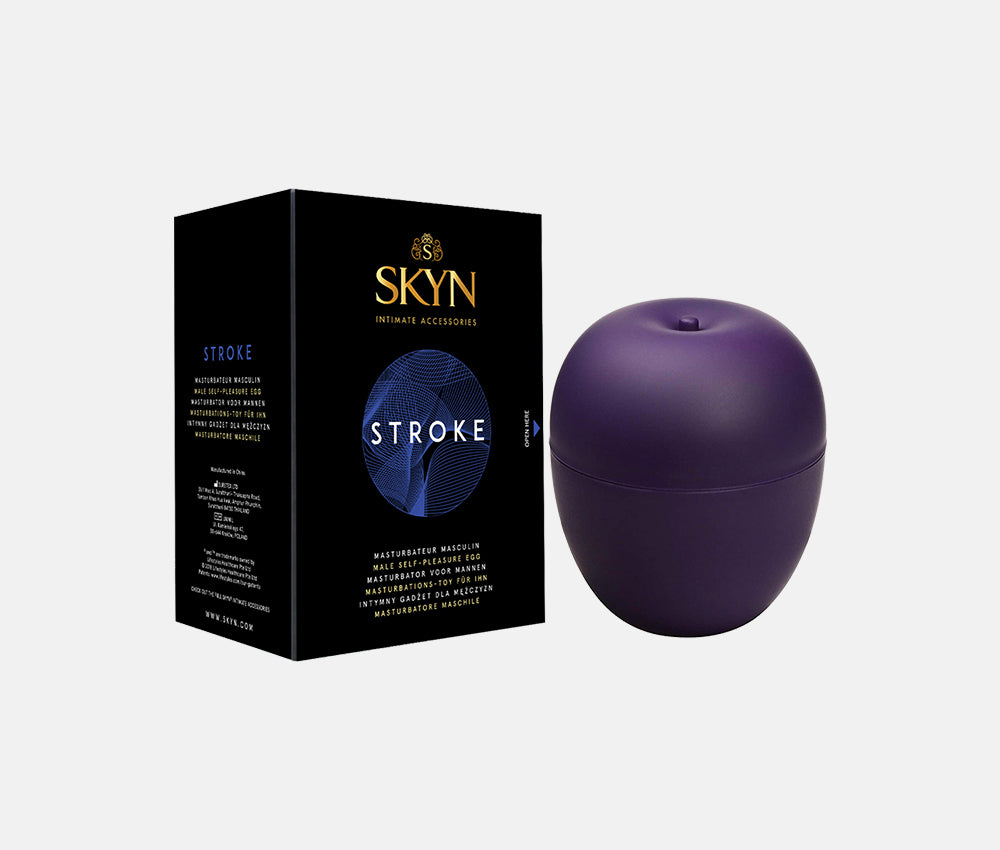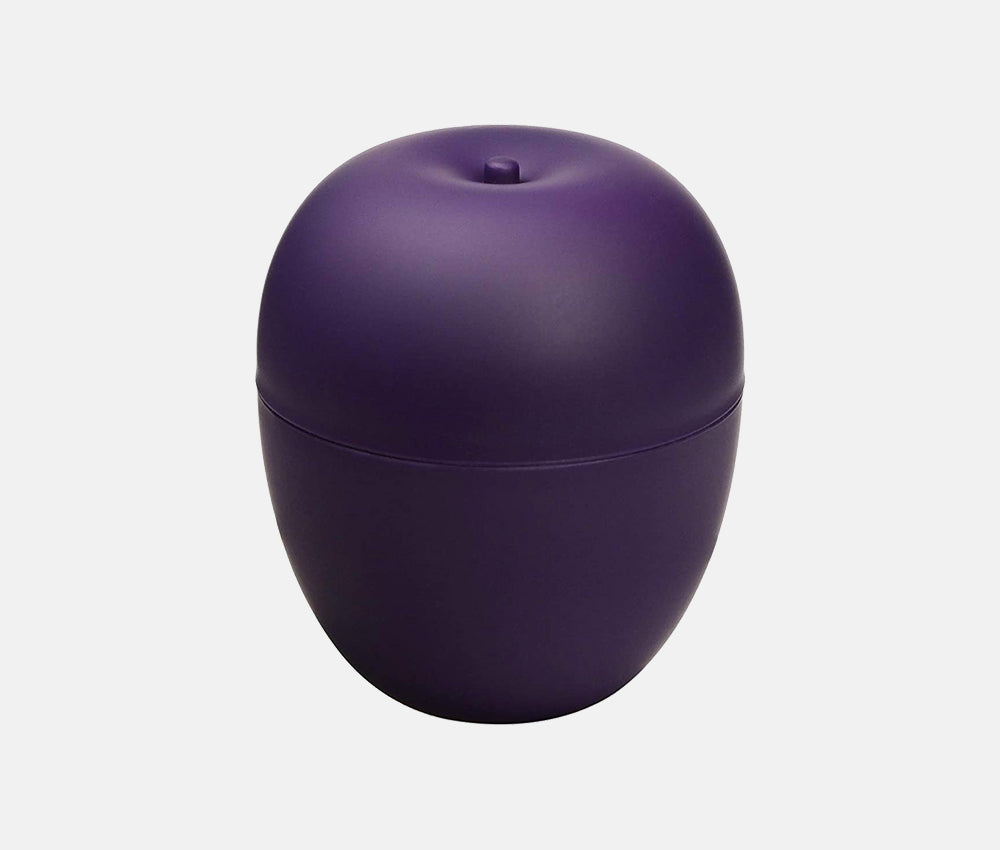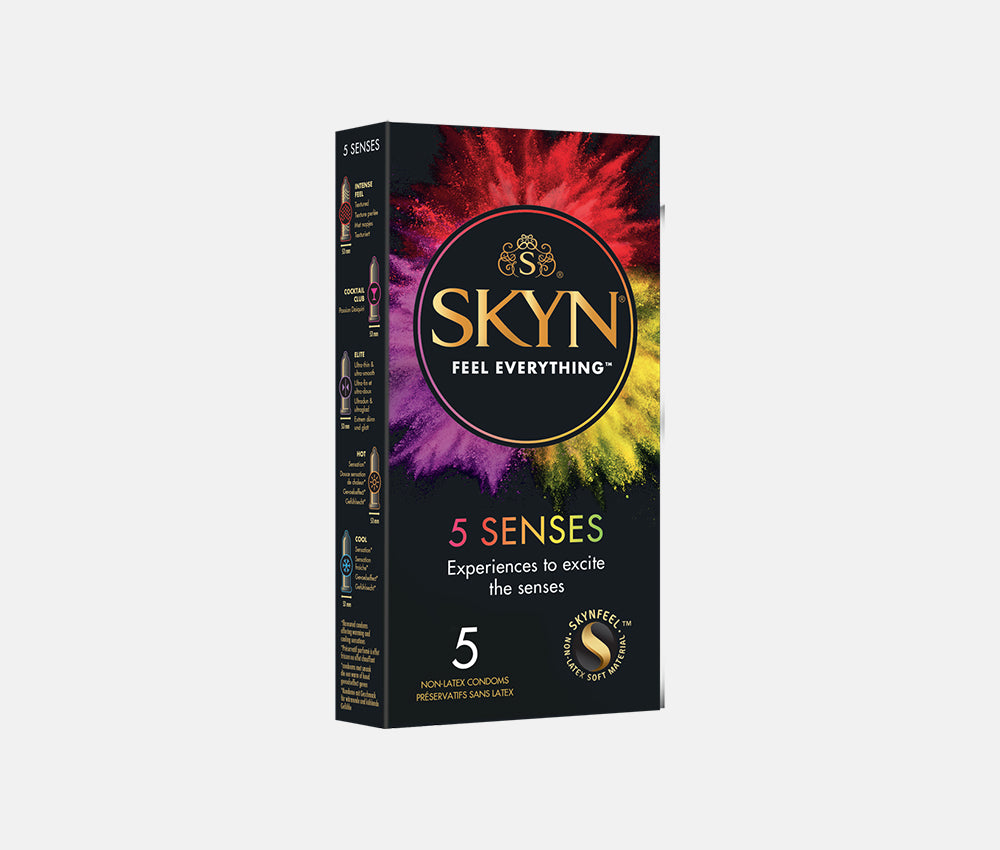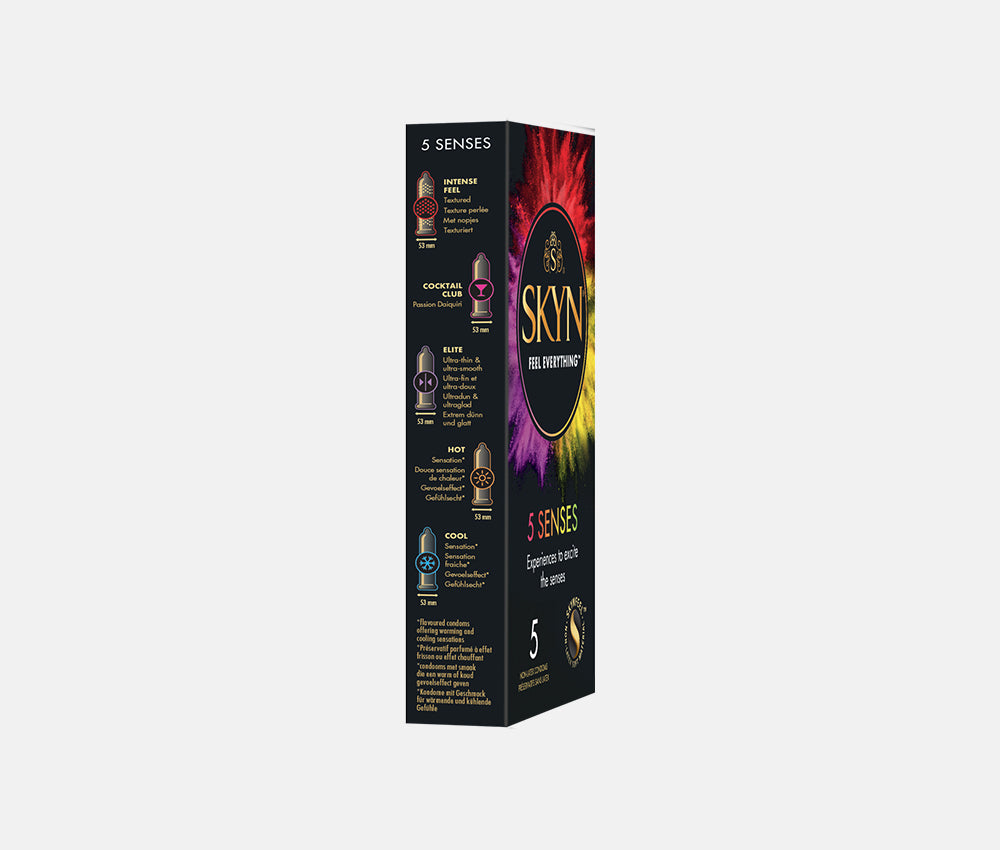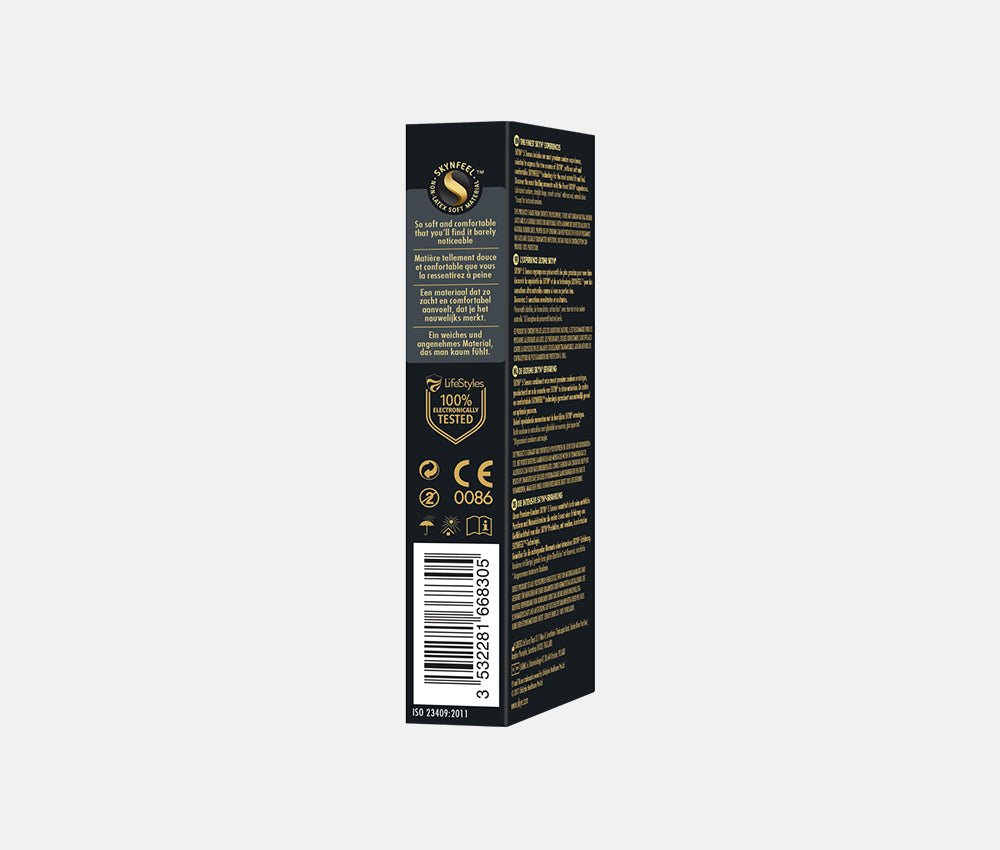 This is why you'll
Love

it

SKYN® Selection 30 + SKYN® 5 senses + SKYN® Stroke

An assortment of condoms for those who want to try a selection of SKYN®. Find out how you like to feel everything with this pack!

Includes:
10 × SKYN® Original – our original, premium, revolutionary condom made from Skynfeel™

10 × SKYN® Extra Lube – with 40% more long-lasting, ultra smooth lubricant*

10 × SKYN® Intense Feel – with wave design texture and intensely raised dots, to maximise stimulation and pleasure.

1 SKYN® Stroke

1 SKYN® 5 senses
This new generation of condoms is made from Skynfeel™, a technologically advanced non-latex material, proven to enhance stimulation. It feels so soft and comfortable that you'll barely notice wearing it, allowing you and your partner to feel everything. 
Straight fit (with reservoir end)

Lubricated and extra lubricated (not spermicidal)

Smooth and dotted textures

Natural coloured

Nominal width: 53mm

30 condoms supplied as: 1 × SKYN® Original 10 piece pack + 1 × SKYN® Intense Feel 10 piece pack + 1 × SKYN® Extra Lube 10 piece pack

Bonus 5 Pack of 5 Senses + SKYN Stroke
This product does not contain natural rubber latex and is a suitable choice for individuals with a known or suspected allergy to natural rubber latex. Some highly sensitive individuals may, however, experience allergic reactions to ingredients in these condoms. Should you experience a reaction please seek medical advice. Always read the label. Use only as directed.
You might
also like
Discover our complete range of premium SKYN products from Condoms to Lubes to Toys for pleasure not only with your partner but also for solo sensual experience
Discover Our Range