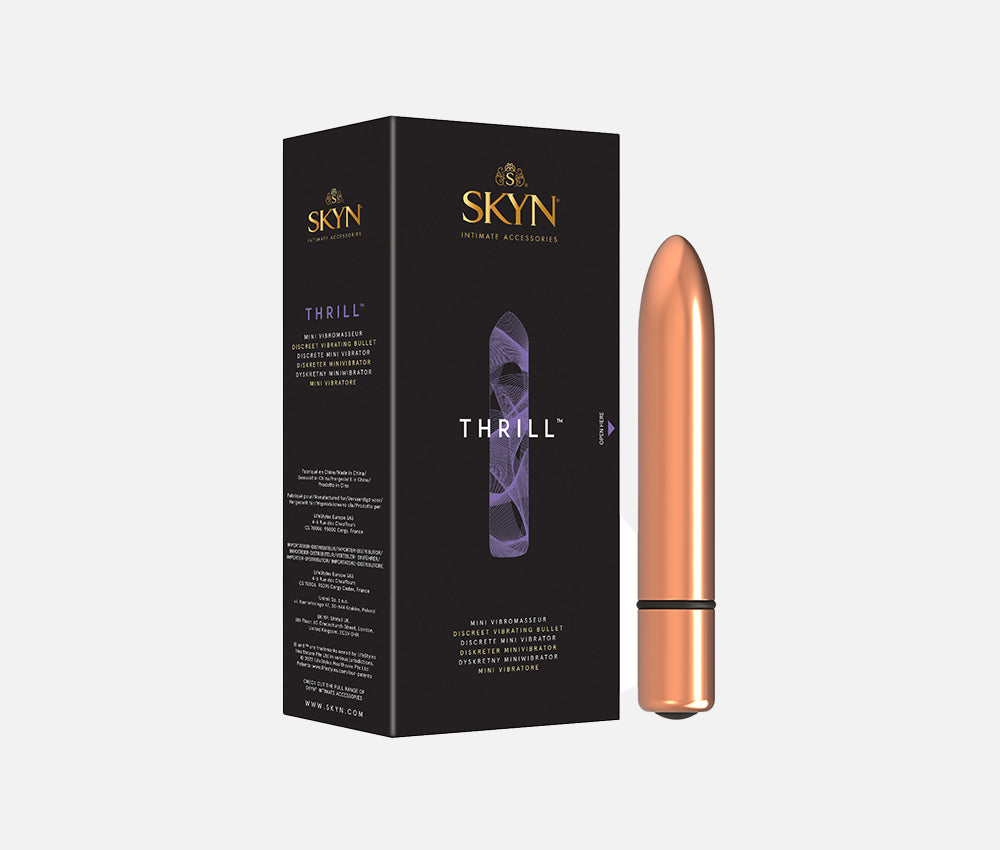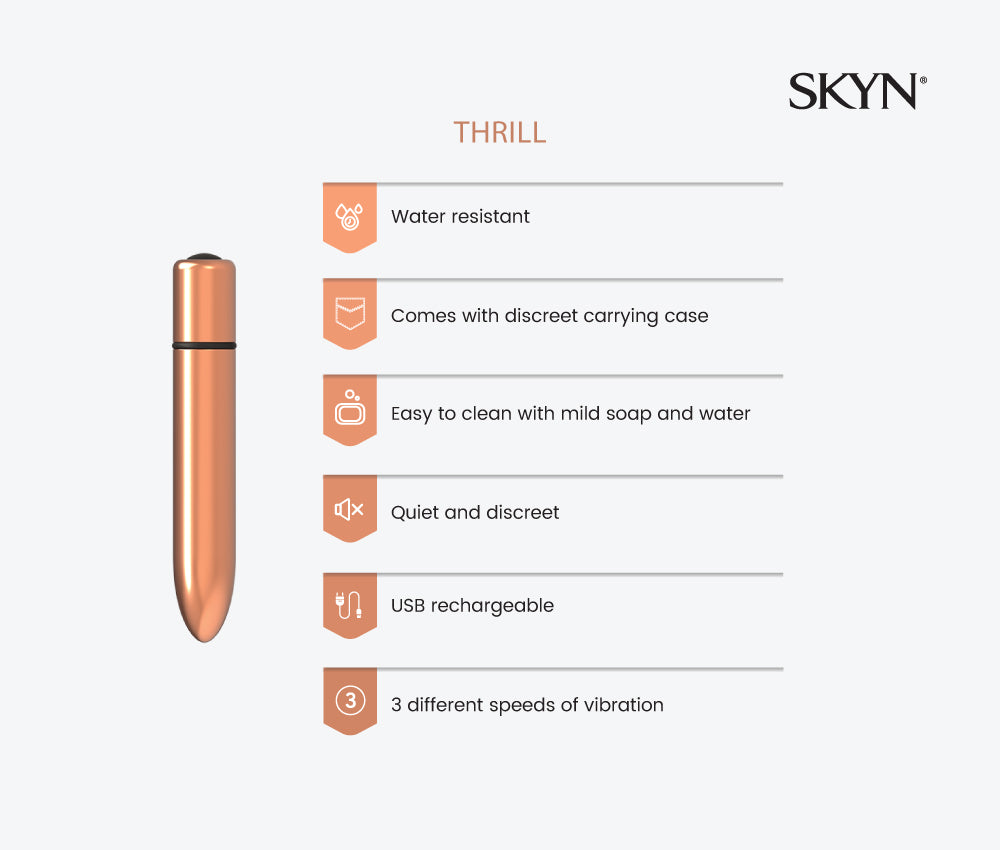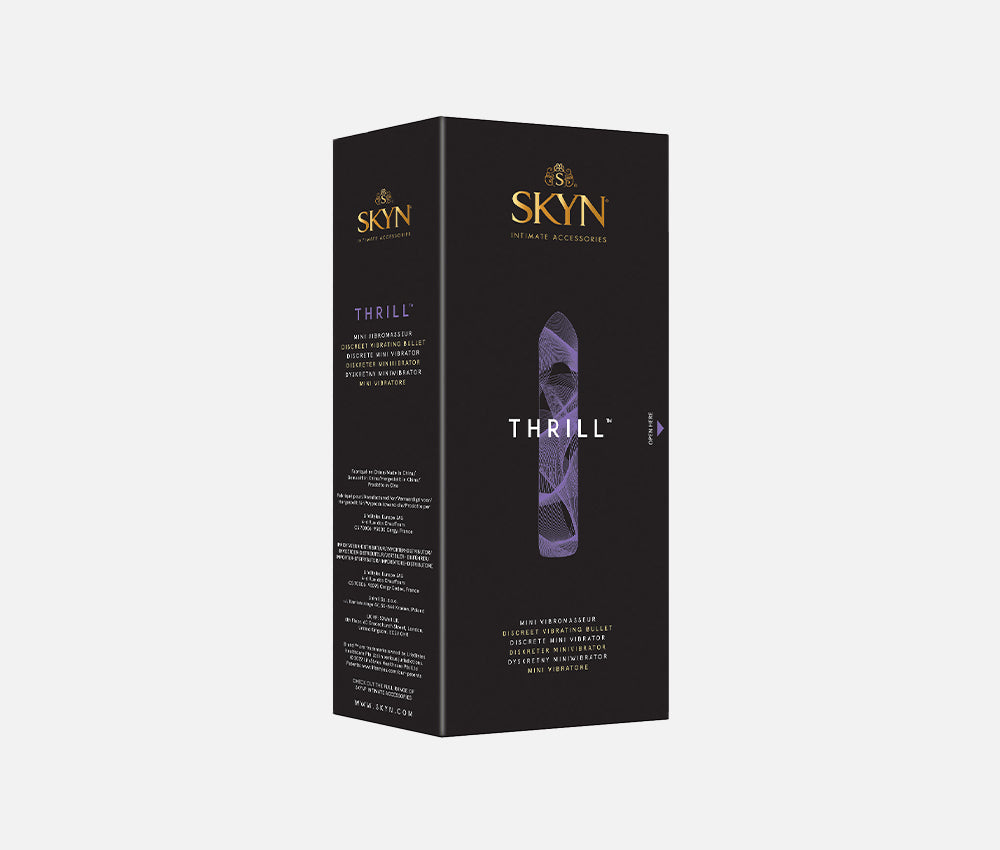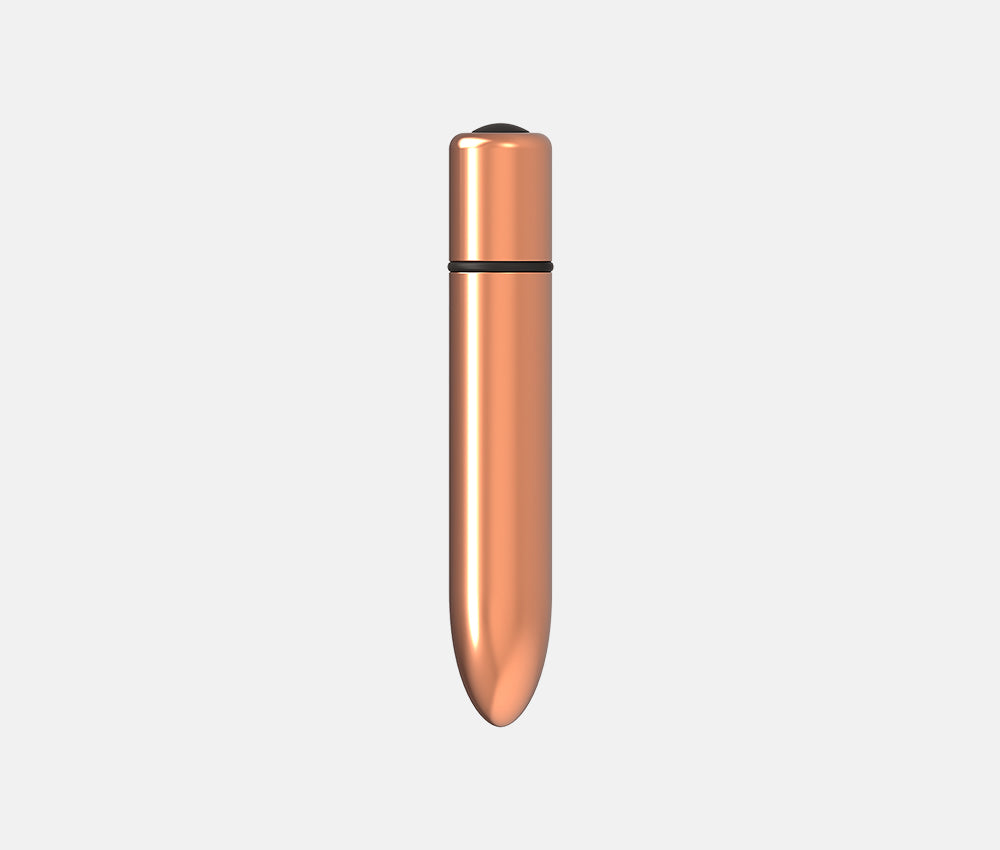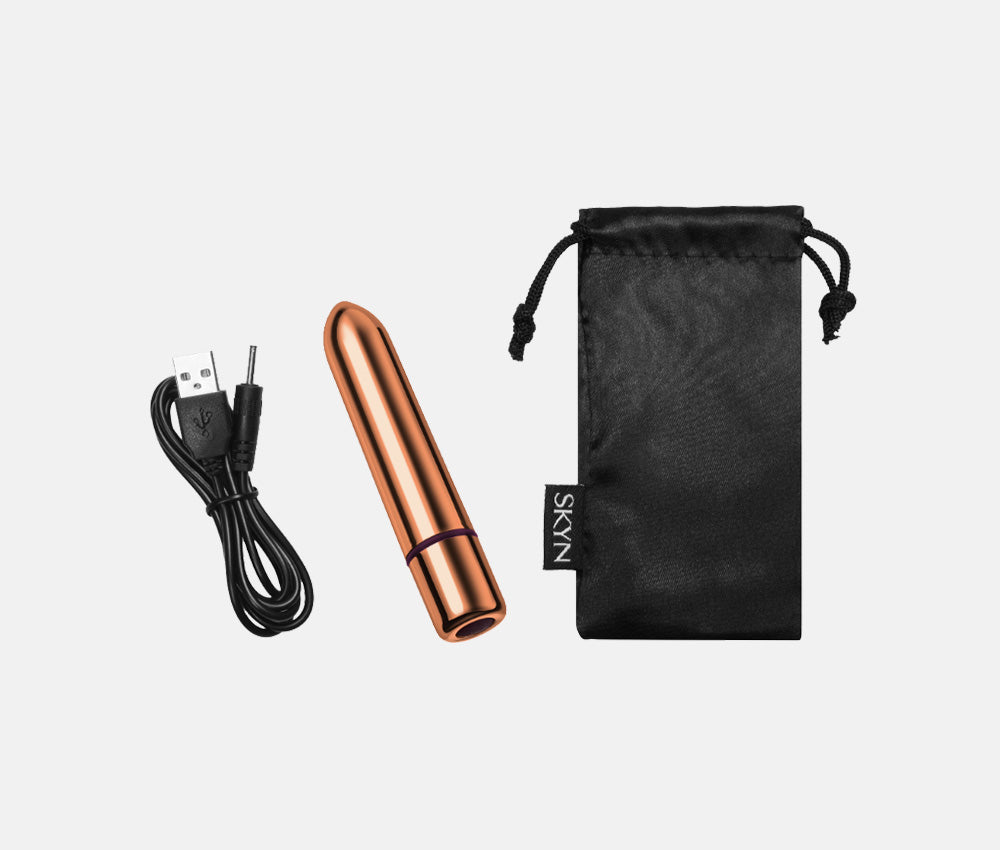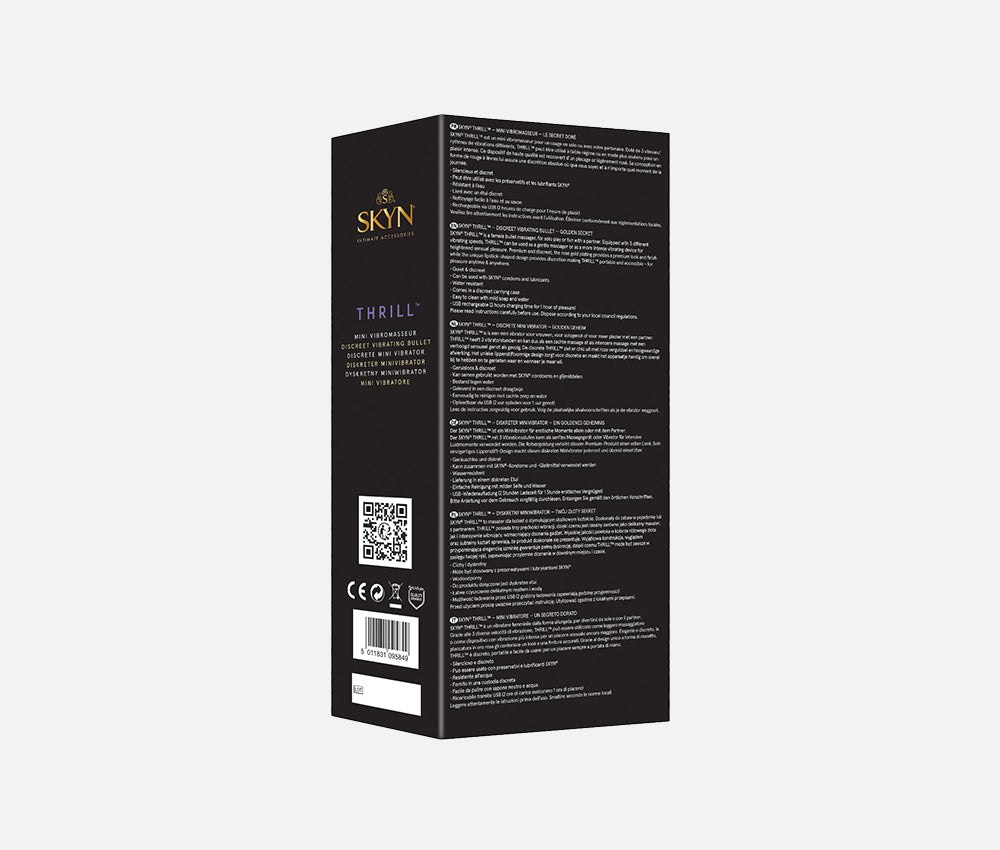 SKYN® THRILL™ – DISCRETE VIBRATING BULLET
About this
item
Discreet, yet powerful: lightweight and compact bullet shaped massager designed for intimate stimulation, with a

designed in rose gold

that allows for a pleasurable.
For all moods: 3 speeds varying from GENTLE to INTENSE.
Convenient: USB rechargeable battery, works up to 60 minutes when fully charged.
Water resistant and latex free: perfect for use with SKYN® condoms and with any lubricant.
This is why
you'll love it
SKYN Thrill is a female bullet massager, for solo play or fun with a partner. Equipped with 3 different vibrating speeds, Thrill can be used as a gentle massager or as a more intense vibrating device for heightened sensual pleasure
Premium and discreet, a rose gold plating provides a premium look and finish, while the unique lipstick-shaped design provides discretion making Thrill portable and accessible — for pleasure anytime & anywhere.
Pleasure
anytime

,

anywhere

*
Bullet shaped
You might
also like
Discover our complete range of premium SKYN products from Condoms to Lubes to Toys for pleasure not only with your partner but also for solo sensual experience
Discover Our Range
talking about Thrilltalking about Thrill

talking about Thrilltalking about Thrill

talking about Thrilltalking about Thrill

talking about Thrilltalking about Thrill

talking about Thrilltalking about Thrill

talking about Thrilltalking about Thrill

talking about Thrilltalking about Thrill

talking about Thrilltalking about Thrill

talking about Thrilltalking about Thrill

talking about Thrilltalking about Thrill

talking about Thrilltalking about Thrill