Millennials, Gen Z and how relationships have changed since Baby boomers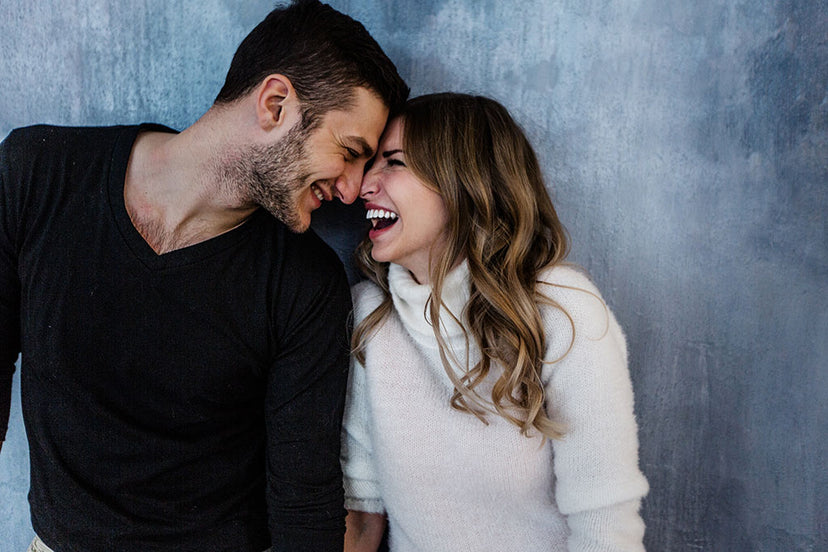 While social media and pop culture might have you believe that the Baby boomers were born boring and severely lack swagger, it couldn't be far from the truth. In fact, the boomers were the first generation to rock along with icons like Jimi Hendrix and Elvis. They witnessed the era-defining frenzy that was Beatlemania. They were riding cool muscle cars before they were collector's treasure. Paul Newman and Audrey Hepburn could give any of the current crops of actors a run for their money. Drive-in movies were all the rage and rotary phones were the preferred mode of communication.
The greatest generation often finds themselves at wit's end while conversing with their millennial counterparts. The social media platforms with the influencer culture for starters sounds baffling. And don't even get them started on paleo, keto, and vegan diets. Perhaps the single greatest point of contention among both the generations is how they approach relationships.
The dynamics of relationships are ever-changing, with every passing generation: while older people feel the younger generation has lost its way, the young people feel restrained by old school values and mindset which doesn't work in the 21st century anymore. There is no yardstick or parameter to judge what's right and what's wrong. However, it is deep-rooted in the human psyche to analyze things from a sociological point of view.
What do Baby boomers expect from the relationship?

 

To understand how relationships have evolved over the generations, we need to consider their expectations. First and foremost, we have to bear in mind, that Millennials and Gen Z come from very different times and backgrounds than Baby boomers, which shapes how they perceive relationships.

Baby boomers grew up in a world that had just witnessed the end of World War 2 and was still reeling from the effects of economic depression. The society operated based on want and need, and the concept of prioritizing personal belonging was drilled into Baby boomers by their parents. Therefore, they expect financial stability in their relationships. Millennials were never really exposed to the scarcity, and thus they place more value on emotional intelligence than a bank balance.

What impact does societal changes and renewed gender norms have?


Baby boomers were in a hurry to get married, have babies and provide a secure life for them. Gender roles were much less flexible than they are today. The boomers believed in owning a property.
Millennials, however, prioritize individuality and passion over a secure future. They prefer their partners to have genuine interests and passion instead of a superficial hobby. This wouldn't even qualify as criteria for Baby boomer relationships. While the millennials believe there's more to life than 30 years in a 9 to 5 job, boomers will take that and a cozy house in the suburbs with a white picket fence. Millennials look for spontaneity and adventure in their relationships: they are in search of a co-founder, a travel buddy, someone to scale mountains and hike passes, not of a partner with whom to run a household.  


How does technology fit in?

Social media and dating apps have changed the way relationships are built and sustained. Information about your date, their interests, their favorite food, kind of music they're into, is just a click away. This means that Millennials don't have to settle for someone they don't know well. There are tons of prospects out there that match their vibe and who they can choose as their significant other.

Social media allows Millennials to connect with their loved ones 24x7, but it also builds an expectancy and dependency on constant communication. The definition of romantic evenings has changed from candlelight dinners to pizza and Netflix binge. Taking pictures at fair photo booths have been replaced by Instagram uploads.

Millennials and Gen Z are more connected to each other than ever, which can be misconstrued by the older generation as being isolated and careless.

Outlook on Marriage- Baby Boomers vs Millennials
Unlike Baby boomers, they don't believe in monogamy and raising a family as the gospel truth. Millennials value and respect the quality of a relationship more than the institution of marriage. Accommodating the concepts of cohabitation, polyamory, single parents raising kids, and same-sex marriage, the millennial definition of family and relationship stands in stark contrast to the traditional values of the boomers.

The ever-changing socio-political climate is pushing the rigid boundaries of conservative thought processes of the boomers. Differences in ideology, upbringing, and contemporary technology prevalent across the generations are to be held responsible for the difference in the perception of relationships.
You should be also

reading…
You might
also like
Discover our complete range of premium SKYN products from Condoms to Lubes to Toys for pleasure not only with your partner but also for solo sensual experience
Discover Our Range