10 Best destinations For An Intimate Wedding Ceremony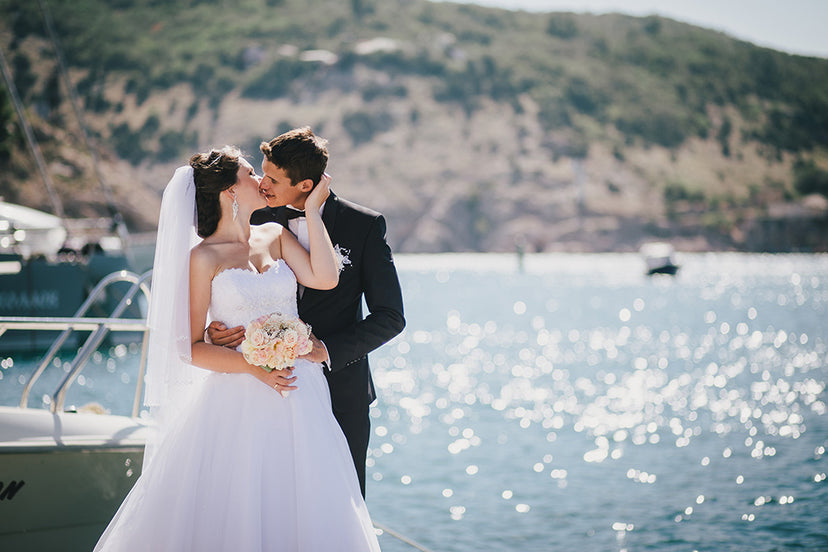 In this day and age when the majority of the queries are just a Google search away, personal touch and the human element has taken a massive hit. Despite the tons of chat interfaces and social media platforms, we couldn't be farther away. Amid augmented and virtual reality simulations, we are getting distant daily. But there is a way to #saveintimacy, a way to restore human interaction, to enhance our physical and mental relationships. And that begins by working on our relationships, being open with each other and encouraging discussions. What better way to celebrate that but choosing an intimate destination for your wedding? 
Whether it is a quaint barn house, a snug family farm or an imposing castle steeped in heritage, here is a list of the most intimate wedding destinations in the United Kingdom: 
 

Dreamland Margate – Kent


Overlooking seaside, Dreamland Margate provides the most unusual wedding venue in the UK with roller disco, ballroom, seaside hall, rooftop and treetop bars along with spacious Tivoli gardens to choose from. There are several locations like the railway, ride or roller room where you can opt to get blessed. The venue is also known for its amazing selection of delectable eats. You can choose fantastic 3-course meals from the Galloper, Speedway or the Scenic Railway package.

You can fill in the form on their website for any queries regarding hiring the venue. You can also try emailing them at office@dreamland.co.uk.

Address: Dreamland HQ, 49-51 Marine Terrace, Margate, Kent, CT9 1XJ


Barbican Conservatory, London
With a capacity of 100 people for a standing buffet and 48 seated buffet, the Barbican Conservatory is a brilliant location surrounded by thousands of tropical plants and trees. The incorporated lighting, post sundown creates an aura to behold. The location is accessible by bus, train, and tube. You can arrange for a 150-person reception with free Wi-Fi and heating available for all.

You can call +44 (0)20 7382 7043 or mail at businessevents@barbican.org.uk to make an enquiry about hiring the venue.

Address: Barbican Centre Silk Street, London EC2Y 8DS  


Castle Howard, Yorkshire
Located about 15 miles from York, Castle Howard is one of the oldest, most prestigious and grand palaces in Europe standing 300 years strong. Spread over acres of lakes and fountains, Castle Howard provides a picturesque wedding venue. You can tie the knot at the 18th century Temple of the Four Winds, overlooking the scenic woodlands and beautiful water bodies. The Great Hall adorned with frescos is another venue for exchanging vows. The 100 metres wide Long Gallery and the Boar Garden provide a spacious setting for formal and informal banquets. The couples can work with the resident chef in finalizing the menu for the event. The castle is dog-friendly and is easily accessible by public transport.

You can contact on 01653 648631 or enquire for the venue via the enquiry form listed on their website.    

Address: Castle Howard, York YO60 7DA, UK



Preston Court, Kent


Located on a private estate in Kent, this location has everything you can ask for. From vintage organs to carousels, steam engines, an island surrounded by a moat and of course a barnyard from the 17th century. Preston Court has 3 breathtaking locations where you can get married- on the beautiful garden in Juliana Island, the Kent barn and the St. Mildred's Saxon Church. There are tons of indoor and outdoor reception areas to choose from. The destination comes complete with on-site glamping with beautiful bell tents and spa services for your guests.

You can enquire for the wedding venue by contacting at +44 (0)7595 190326 or by dropping an email to susie@prestoncourt.co.uk

Address: Preston Court, Court Lane Preston, Canterbury, Kent CT3 1DH

SIREN Liverpool, Merseyside
Located on the 54 St James Street of the Liverpool City Centre, SIREN provides the perfect venue for an intimate gathering and a mouthwatering menu of delicious homemade delicacies. The venue boasts wonderful natural lighting filling up the location from the floor to the ceiling. The setting has a spacious dance floor along with a bar. The terrace is accessible and is perfect for taking photographs with the backdrop of the entire city and overlooking the iconic cathedrals of Liverpool. SIREN can seat between 40 to 60 guests, with the ability to host up to 100 people for a reception. The garden area can host around 50 guests and can be used for informal ceremonies after the vows are exchanged.

You can fill up the enquiry form on their website for any questions regarding the venue or for bookings. Alternatively, you can contact them at 0151 706 8148 or drop a mail to info@sirenliverpool.co.uk

Address: SIREN, 54 St James Street, Liverpool, L1 0AB



Victoria Baths, Manchester


Manchester's famous water palace, Victoria Baths has been standing tall since 1906 and provides a great setting for an intimate wedding to be remembered for the rest of your lives. There are five exquisite venues where the wedding ceremonies can be held including the pools and the famous stained glass painting of the Angel of Purity in the Turkish restrooms. 

You can fill out the enquiry form or call them at 0161 224 2020 for questions regarding the venue and hiring. 

Address: Victoria Baths, Hathersage Road, Chorlton-on-Medlock, Manchester, M13 0FE



The Crypt at Bleeding Heart – East London


The 600 year–old Crypt at the heart of London is located adjacent to the Bleeding Heart yard and has been hosting high profile parties and feasts ever since the wedding feast of King Henry VIII. You and your guests can experience fine wine and dine experience at the iconic french restaurant of the Bleeding Heart. The premise also includes St Etheldreda's which also happens to be one of England's oldest Roman Catholic church. 

For any queries regarding the venue, you can drop an email to cryptoffice@bleedingheart.co.uk or call at 020 7242 2056/8238

Address: 14 Ely Pl, Holborn, London EC1N 8SJ, UK Phone: +44 20 7242 2056


Severndroog Castle – South East London
Getting married in a castle with 18th-century decorations and adorned with items drawing inspiration from the medieval period, is a dream come true. You can hire the venue at Severndroog Castle and get married under an awe-inspiring brass chandelier, windows with arches, and wooden beamed ceiling overlooking the woods. You can host informal reception at the courtyard under large tents or marquee. There is a platform on the top of the castle providing a 360-degree panoramic view of London.

You can call them at 0800 689 1796 or fill up the enquiry form on their website for any questions regarding the venue. 

Address: Severndroog Castle Castle Wood, Shooters Hill, London SE18 3RT, United Kingdom

Alnwick Garden, Northumberland
The Alnwick Garden offers a romantic venue for an intimate wedding with large woodland shades and stunning panoramic views. The Garden offers Treehouse and Pavillion setting for wedding ceremonies and reception. The Treehouse wedding takes place under the beautiful tree canopy while the Pavillion is equipped to handle intimate reception as well as lavish ceremonies with hosting a capacity of up to 1000 guests. This contemporary garden is built on the blueprint borrowed from its glorious past.

For enquiries regarding The Pavilion, you can drop an email to hospitality@alnwickgarden.com or call on 01665 511081. For the Treehouse bookings, you can drop a mail to treehouseweddings@alnwickgarden.com or call at 01665 511852. 

Address: Denwick Lane, Alnwick NE66 1YU, UK


Shilstone House, Devon
The list couldn't have asked for a better ending note. A brilliant blend of contemporary and traditional style, this 500 acres sprawling barn on the Devonshire countryside adds just the right amount of rustic charm to your wedding. Whether it is the exquisite Mughal Marquee in the summer or the barn in the winter, the wonderfully maintained gardens and the courtyard makes the venue a dream backdrop for an intimate wedding. The talented chefs of the Shilstone House ensure that you and your guests have a mighty fine dining experience. 

You can fill up the contact form on their website for any queries regarding the venue and hiring. Alternatively, you can contact them at +44 1548 830888.  

Address: Modbury, Ivybridge PL21 0TW, UK
Apart from the glamorous décor, selection of delectable entrees, and picturesque setting, these destinations provide you and your loved one the much appreciated intimate moments.
You should be also

reading…
You might
also like
Discover our complete range of premium SKYN products from Condoms to Lubes to Toys for pleasure not only with your partner but also for solo sensual experience
Discover Our Range