I'm pregnant, I'm horny, so is pregnancy sex ok?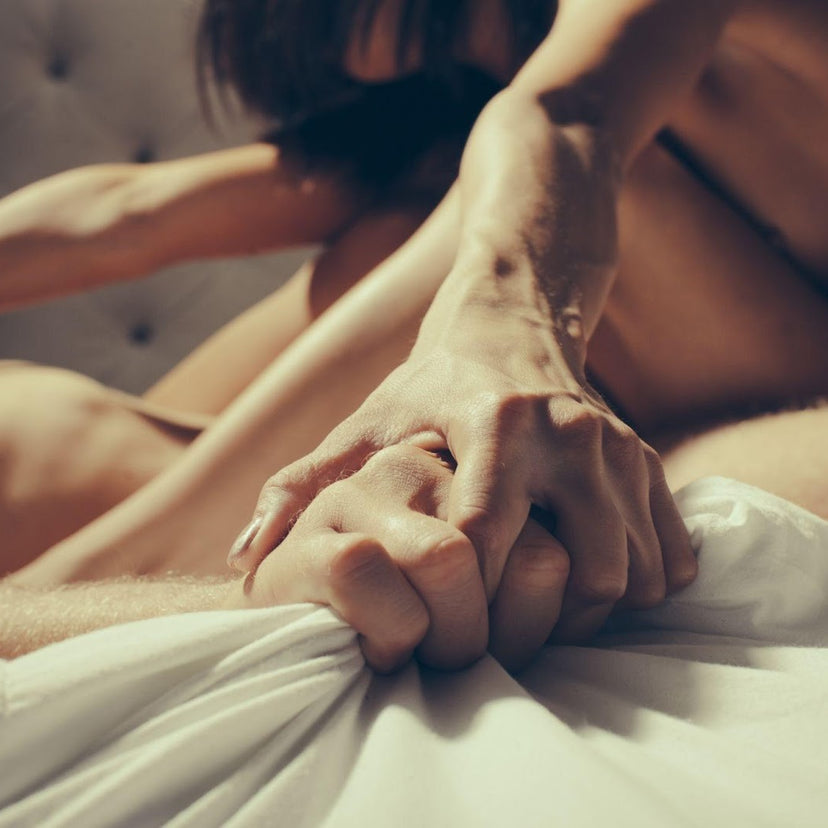 Congratulations, you're pregnant! On top of going on this new life adventure, you may also experience an exciting change in your sex life. Pregnancy sex has been described as "orgasmic" with some women experiencing extreme levels of horniness throughout their pregnancy.
If you're currently a pregnant woman who doesn't feel this way, or who flip flops between feeling horny and not wanting your partner anywhere near you, don't worry as that's also normal. Each pregnancy is unique and you should always consult your gynecologist for expert advice and recommendations. Whichever pregnancy camp you fall into, here are some things to know about having sex while pregnant (and why it is worth a shot).
Pregnancy sex is safe
Some people worry that having sex while being pregnant will harm the baby, both physically and psychologically. For the majority, this is not the case: physically, your cervix will prevent your partner's penis from touching your uterus. It may feel like a dance party for your baby but they certainly won't bear any psychological scars.
Worth noting
If you're pregnant but in an open relationship, keep having sex and enjoying it but be sure to use protection. Why? An increased blood flow to both the uterus and cervix makes it easier for sexually transmitted diseases to work their way into your bloodstream.   There will always be an exception to the rule. If you do fall into this category, your doctor and/or gynecologist will be there to advise.
Pregnancy sex can feel better
Many pregnant women experience heightened sensitivity "down there", thanks to an increased blood flow to the uterus, cervix and vaginal area, which also helps with lubrication and more intense orgasms. There can be an extra layer of excitement as there's no worry about contraception, ovulation and so on, which leaves you free to have sex whenever and wherever you want (within reason).
Pregnancy sex = getting creative
As your bump grows, you may have to forget about your favourite sex sessions for a while. Doggy style, woman on top or missionary (but lower down in the bed so as to avoid extra pressure on the belly) can all work. However, experimentation is key, so that both parties are. getting the most pleasure out of pregnancy sex. And enjoy it!
You should be also

reading…
You might
also like
Discover our complete range of premium SKYN products from Condoms to Lubes to Toys for pleasure not only with your partner but also for solo sensual experience
Discover Our Range