Places of Intimacy: Exploring each other in the world's most romantic destinations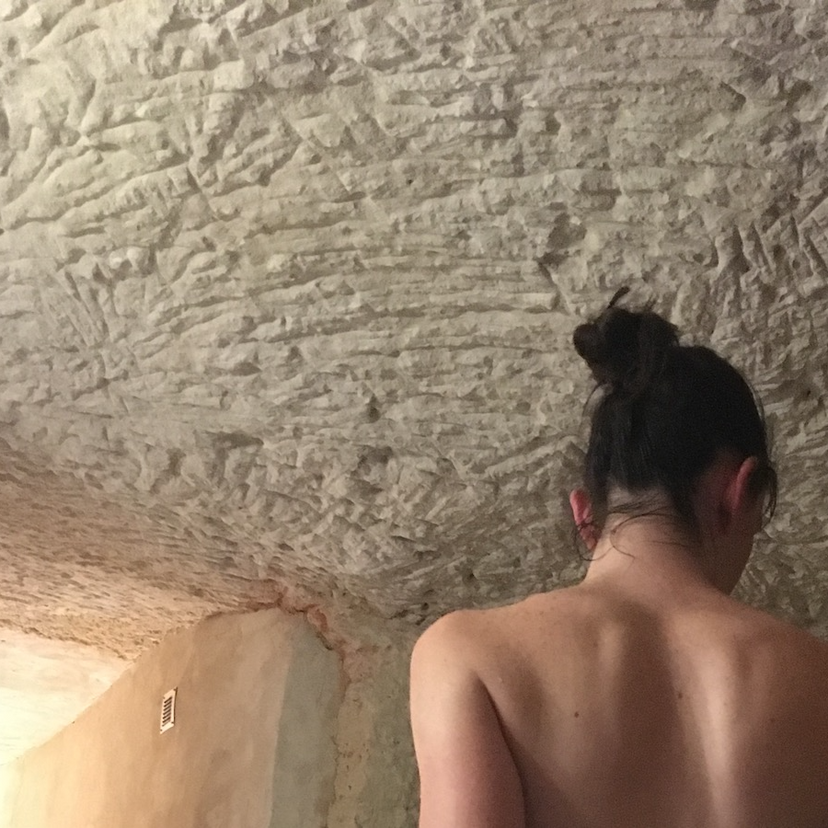 Places of Intimacy is SKYN's own guide to the best places to get intimate. To bring this guide to life, we sent actual couples around the world to get inspired and tell us about the colors, textures, scents, sounds, and sensations that defined their most intimate experiences during the trip.
"For me, there was a sensuality in these rich fabrics … We pulled the curtains shut to cut out the sunlight and bring our room into a deep glow. The weight of the fabric swooped down to the floor, and we stood together in the semi darkness, our movement captured in an oval, decorated mirror."
Caroline and Hugo: embraced by the hollow wall at Amboise Troglodyte, Nazelles-Négron, France
"I slide my hand over the stone; it feels warm, and strangely soft to the touch. I turn back towards my partner, and her eyes lock into mine. She walks deliberately towards me. I pull her clothes off and let them slide to the floor. Then gently, so gently, I push her back into this ancient rock face. I can feel her back arching against the hollows of the wall, the stone crumbling as we move against it."
Renan and Lucas: swinging in the hammock at Pousada Camurim Grande, Maragogi, Brazil
"Everything was perfect. Every corner sparked a fantasy. On our terrace hung an amazing hammock. Sitting there, his leg touched mine and the slightest contact between our skin and the fabric on the chairs unleashed our desire."
Learn more about Places of Intimacy and enter for the chance to WIN an overseas holiday for two – we're giving one away every month until July. 
Each month, two runners-up will WIN a copy of the SKYN Places of Intimacy guide to explore all the stories from our intimate travellers.
You should be also

reading…
You might
also like
Discover our complete range of premium SKYN products from Condoms to Lubes to Toys for pleasure not only with your partner but also for solo sensual experience
Discover Our Range