3 Sex Toys That Do Very Different Things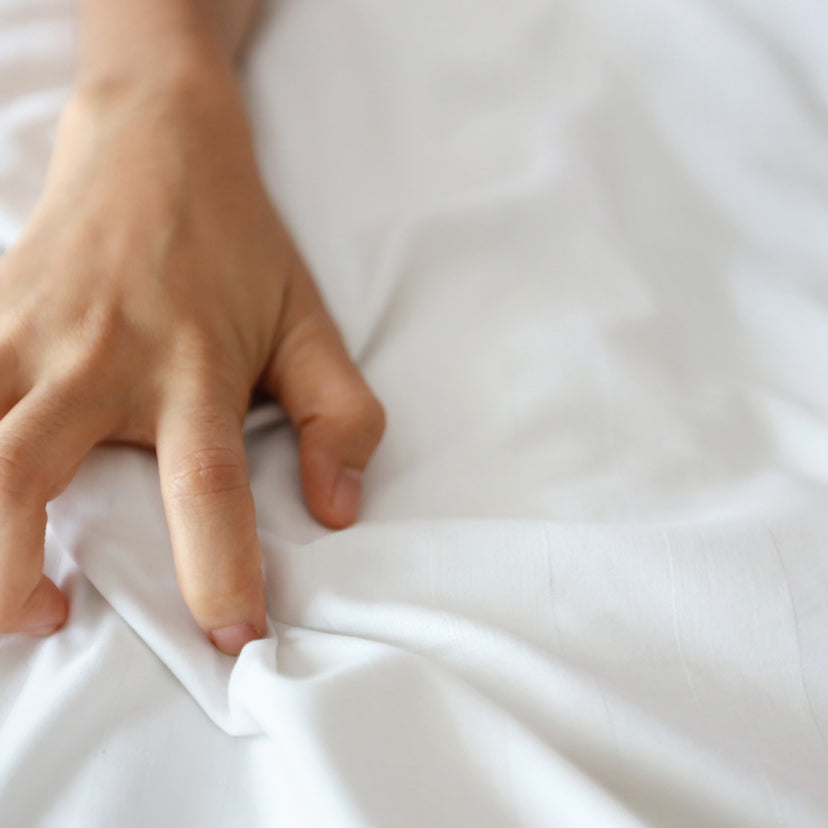 Sex toys are empowering… and can improve intimacy exponentially. For starters, toys offer entirely new ways to learn exactly what you like, as well as close the orgasm gap with your partner. In fact, 49% percent of couples who use vibrators report communicating often, whether it be about sex or other subjects. In contrast, of those who don't use vibrators, only 29% could report the same level of openness and communication.

And the beauty of toys is, each shape and size serves an entirely different purpose…

Here is a sneak peak at three toys and what you can do with them.
1. The 'rabbit-style' vibe
A rabbit vibrator is a combination of an external vibrator and a G-spot toy. Rabbit-style vibrators have an external piece that provides vibration to the clitoris, while a second deeper attachment can go inside for G-spot stimulation. What makes this toy perfect is it's versatility. It's designed to provide maximum pleasure and blended orgasms, but can also be used one way or the other.

The SKYN Vibes Personal Pleasure Vibrating Massager is a great rabbit-style option. This vibe has multiple settings and is perfect for solo-quarantine-play, to safely explore what you like…and then together with a partner.

"The day I taught my boyfriend how I like to use my vibrator was definitely a turning point in our relationship", says Liana, 32.

You can put on an incredibly sexy show by masturbating with the vibe in front of your partner, while describing what you're doing. You can also try placing the vibrator in your partner's hand and then guiding them with yours.
2. The male masturbator

Male masturbators or 'strokers' often feature a soft, tube-like space to masturbate into. With all of them pretty much mimicking the feeling of oral/vaginal/anal sex.

The best toys are designed to blend in. The SKYN Stroke Male Self-Pleasure Egg, checks all of these boxes. The egg design is super discrete and can come in handy anytime. It truly couldn't look less suspicious.
Just add any SKYN lubricant, and you're halfway there. The Stroke features a ribbed texture, which provides additional sensations. What's cool is that you can use it alone, or with a partner… most notably during oral sex. Place the egg at the base of the penis while your partner uses their mouth to stimulate the head.
3. Bullet vibes

The beauty of bullet massagers is that they resemble slim tubes of lipstick and are discrete enough that you can bring them and use them anywhere. They're perhaps the easiest and smallest type of vibrator you can use, and feature one easy on/off switch.
The SKYN Thrill Discrete Vibrating Bullet is incredible. One button controls the slow, medium and high vibrating speeds that intensify with pin-point accuracy. It can be used with any type of lubricant and fits right on your nightstand. It's rechargeable by USB, and comes in a pretty rose gold color.

Bullet vibes are great for holding against the clitoris during penetrative sex. Shea says, "don't forget to use a good lubricant, like SKYN Excite Gel which is designed to make the clitoris more receptive to touch. Try dabbing on a little bit before using your bullet".
You should be also

reading…
You might
also like
Discover our complete range of premium SKYN products from Condoms to Lubes to Toys for pleasure not only with your partner but also for solo sensual experience
Discover Our Range