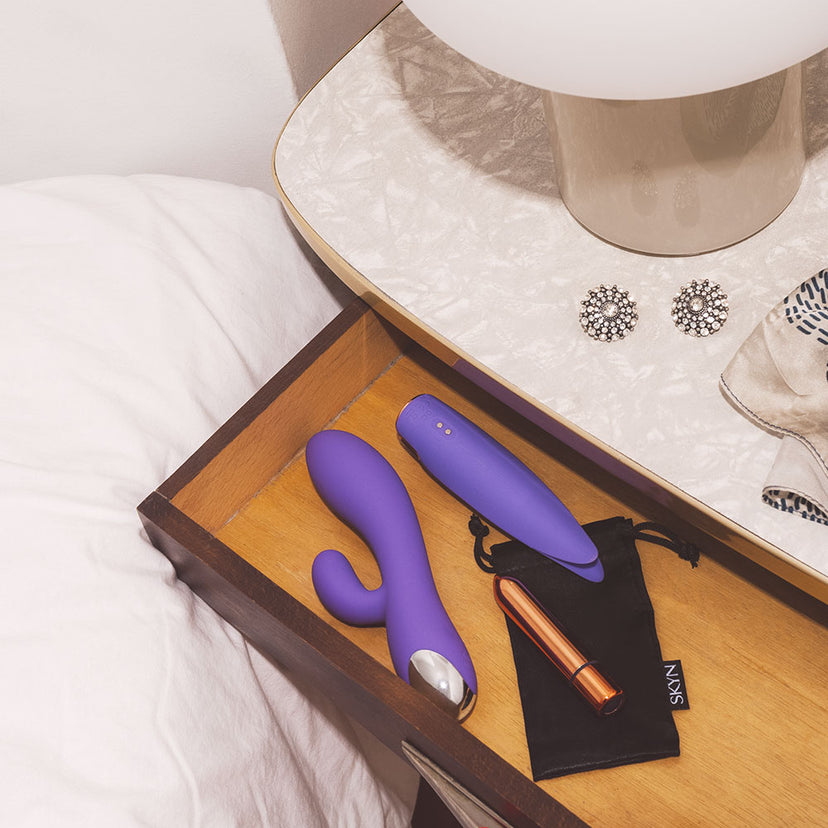 Bringing sex toys into already good partnered sex can dial everything up a notch or three. But the idea of them can still make some people uncomfortable. They can vibrate and tap and pulse and turn, things our own bodies don't tend to do. Sex toys can add to our pleasure; they aren't taking the place of anything red-blooded humans can do.
Some partners take the suggestion of introducing toys to the relationship or couple sex to mean their own performance isn't up to par. Those who advocate for including toys in bed say that couldn't be further from the truth. Studies abound showing that a whole lot of people with vaginas don't cum from penetrative sex alone. Clitoral or anal stimulation at the same time is needed to climax. Fingers, tongues and sex toys can make for a pretty mind-blowing orgasm. Think of a sex toy as your "friend," a way to bring even more pleasure to your partner. It's really just an extension of you.
Talk it out
The best way forward if someone is reticent? Open communication. While it might be hard to let a long-time partner know you'd like to use a vibrator or strap-on the next time you have couple sex (it might be easier with new partners), framing it as turning up the heat rather than replacing anything that's missing is the way to go. Throw in lots of reassurance - we all need to be told we're amazing every now and then! As D remembers, "When my partner first told me they wanted me to use a vibrator on them during sex, I thought I wasn't good enough. I finally realized it wasn't a threat, just another tool in my box. And a sexy one!"
Emotional safety matters
Once you agree to add some playthings to your relationship sex, it can turn up both the hotness and the intimacy to go shopping together. Modern adult stores are bright, well-stocked with a huge choice of gender and identity-inclusive products as well as people working there who are hyper knowledgeable and comfortable explaining how everything works. Choosing your new sex toy together is empowering. Just think of it as a new kind of foreplay.
You should be also

reading…
You might
also like
Discover our complete range of premium SKYN products from Condoms to Lubes to Toys for pleasure not only with your partner but also for solo sensual experience
Discover Our Range