Ladies, here's why masturbation is good for you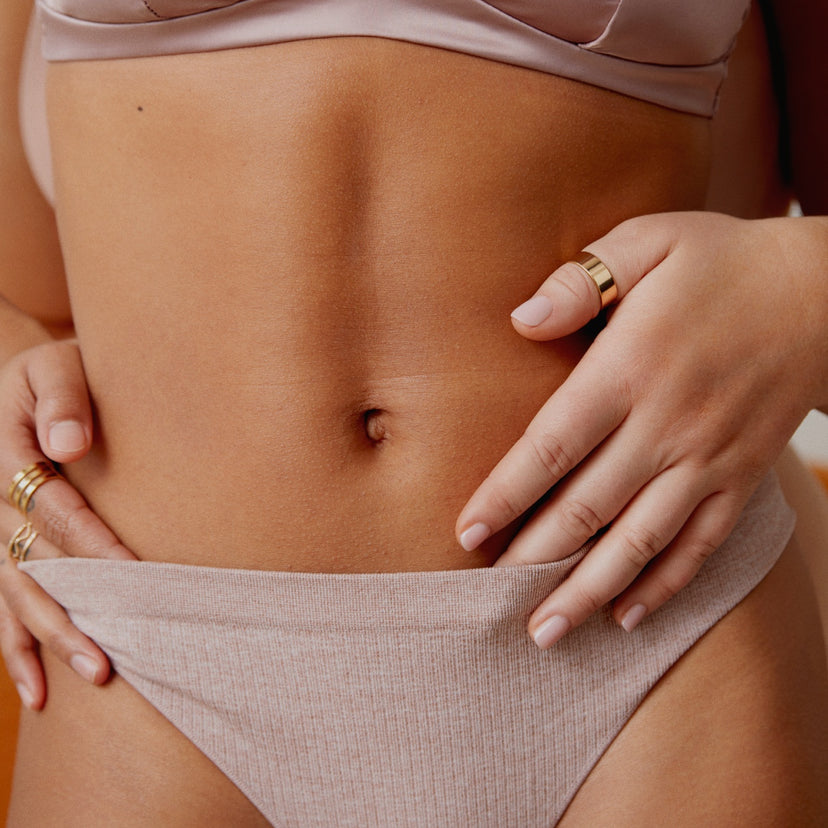 There is probably no need to convince most men to pleasure themselves on a regular basis. It's a normal part of their life, or even their day, like taking a shower or brushing their teeth. For women, on the other hand, it seems to be slightly different, as the numbers are much lower for female masturbation. Women often shy away from the act of self pleasure, and those that do indulge in it, don't always feel confident to admit it or talk about it. All that taboo has definitely had some effect on taming women socially and under the sheets. Let's change that, shall we?
There are several reasons why masturbation is actually really good for you, but we'll give you 5 to start with:
1. Releases stress
When you orgasm, your body releases oxytocin and endorphins that make you happy and release stress. The lightheaded feeling relaxes your brain and your body, and puts you in a good mood and a positive state of mind. So next time you feel any pressure building up in your mind, whether it's work stress, relationship worries, or just in general a rough day, just grab some lube, wipes, and even some toys if you may, and get yourself going!
2. Results in good sleep
When you are stress-free and relaxed, you naturally tend to sleep better. So, it's not surprising that masturbation can help you with getting quality sleep and a fresh start to the next morning! In fact, many people use masturbation to fall asleep. Moreover, sex is considered as a cardiovascular activity, where you use your body muscles to good use even while having an orgasm, leaving you out of breath and often tired and ready to hit the sack.
3. Relieves pain
According to plenty of research by sexual wellness experts, masturbation can relieve headaches, backaches, join pain, and even menstrual cramps. Your body releases hormones like dopamine and serotonin during an orgasm, which act as natural pain relievers. So, next time you feel any sort of pain, instead of popping a painkiller, you might want to try putting your fingers to good use! Needless to say, it's also a great distraction from the pain.
4. Boosts confidence
Besides the physical benefits, masturbation also has plenty of mental benefits. Masturbating makes you feel confident and self-assured in your sexuality. It is often related to your body image and self esteem, having a positive effect on both! Women who masturbate feel naturally sexy and powerful. It may even add a little glow on your face – now you know the secret!
5. Makes sex better
So much better! Exploring yourself will go a long way in your sex life. You understand your body better, and know what you like and what gets you going. This will help you when having sex with your partner – you can easily guide him or her, and focus on what you enjoy, which in turn will also drive your partner crazy! Moreover, no one can resist a woman who knows what she wants, right?
If you need any more convincing (really?), think about it – the clitoris is designed only for pleasure. It does not have any purpose for procreation or the actual act of sexual penetration. So, we might as well thank God and that wonderful body you have, and use it!
You should be also

reading…
You might
also like
Discover our complete range of premium SKYN products from Condoms to Lubes to Toys for pleasure not only with your partner but also for solo sensual experience
Discover Our Range